UCBK practitioners have facilitated the healing process for thousands of people over the last several years -- healings that affect the body, mind, heart and soul.

Alx Uttermann & Jonathan D. Rosen, co-founders and ministers of UCBK, are healers with a great deal of expertise & wisdom to share. They're available by appointment, as are other UCBK practitioners, providing a variety of different options for healing sessions.

Come experience the life-affirming magic of your own healing process today!
Call now to schedule a brief, free consultation, or to schedule a healing experience with Alx or Jonathan. 831/ 425-3234 or email UCBK here.
Because no two healing needs are alike, UCBK tailors each session or healing experience to the individual, specific needs of a client -- so that you can move into the most rapid, transformative results possible, on all levels.

In order to help you sustain and develop the healing long after the time of a session has finished, Alx & Jonathan share simple, effective techniques for meditation or self-care that you can do on your own.


Modern physics confirms what meta-physicians have always known: There is no distance, there is no time, in the field of consciousness. We are not limited by the experiences of our bodies and senses. We are connected to one another, subtly, in ways that are unseen but palpable.

This is the basis of distance healing -- anyone, anywhere, can receive distance healing being transmitted.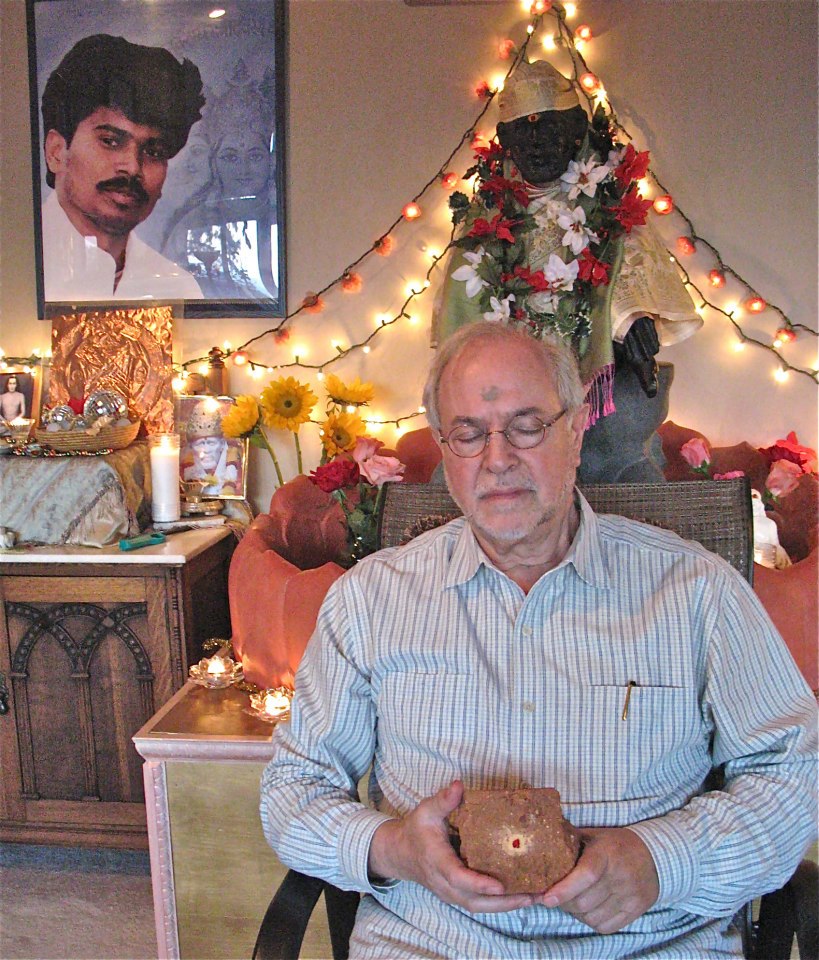 At UCBK, we specialize in distance healings, using powerful techniques from ancient India.

UCBK is a power spot, a center of tremendous spiritual and healing energy, that has been growing in energetic capacity since 2008.
Through the addition & implementation of exceptional objects of divine power, linking directly to healing saints including Shirdi Sai Baba, Sri Kaleshwar, Jesus Christ, his mother Mary, and Mother Divine's infinite healing nature, UCBK's environment is saturated with angelic, palpable, transmittable healing power.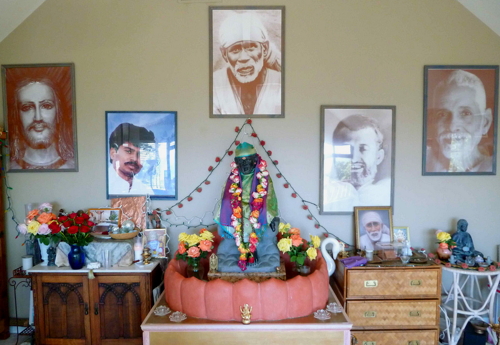 No matter where you are in the world, the healing energy flowing to you creates a powerful re-ignition of your own self-healing spark -- so that your own soul & inner essence can help you heal your system from whatever challenges are present.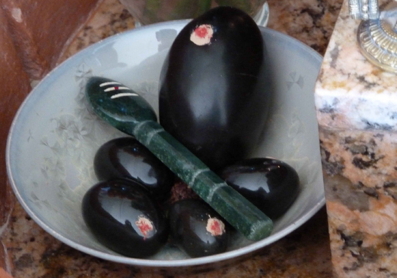 The result?

Incredible relief.

Peace of mind.

Powerful release -- of both physicalized symptoms, and the shadowy inner currents that hold
& perpetuate imbalances.


* * * * * * * * * * * * * * * * * * * * * * *

"Yes, I've felt the energy VERY strongly - incredibly strong! I AM feeling really, really sleepy tonight... your help is deeply appreciated.

I found that today the incredible pain and anger I have been carrying has lightened notably.

When thoughts of painful events come to mind, my heart has felt more open and less resistant to accepting what is. Thank you, thank you, thank you!!!"
- Beki M.
Portland, Oregon

* * * * * * * * * * * * * * * * * * * * * * * *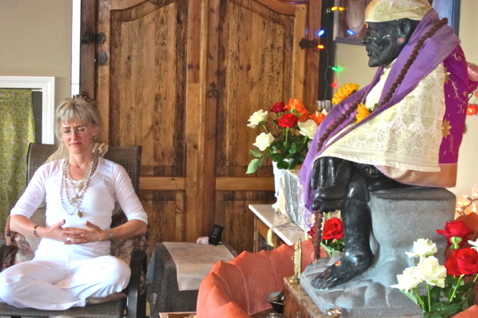 Call to schedule your free 15-minute consultation with Alx or Jonathan now!
831/ 425-3234 or email UCBK here.


Distance Healing Donations
The suggested donation for distance healing sessions depends on the length of your session:


One hour minimum session is $108.

A 30-minute session is $54.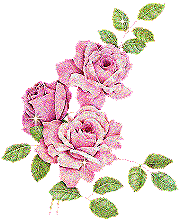 Reserve your distance healing session (credit card) through Paypal --

One hour session at $108:





30-minute session at $54:




Sliding scale donation (any amount, $10 minimum):


Your contributions to UCBK for this work are tax-deductible.
We also accept sliding scale and never turn anyone away for lack of funds.



GO BACK TO THE TOP


---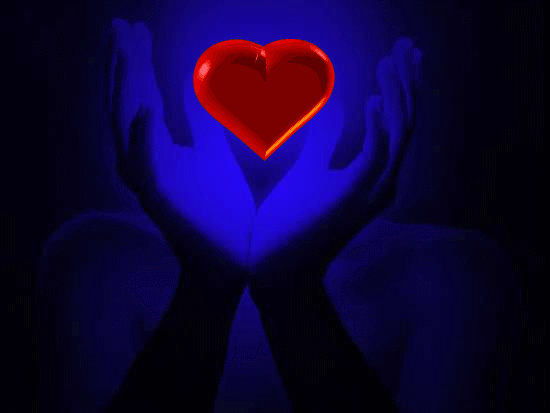 Uplifting, helpful, heartful, healing conversations -- by phone or by Skype
-- to help you:

* gain clarity & insight into your own life

* make heart-based choices in your actions & decisions

* find or develop your dharmic (life-mission) purpose

* examine, explore & release old patterns rapidly & safely

* understand more about your true, inner self & express that self more

At least 80% of the healing work that Alx & Jonathan do involves listening, reflecting back, offering hard-won experience and wisdom about life in general and the spiritual life in particular.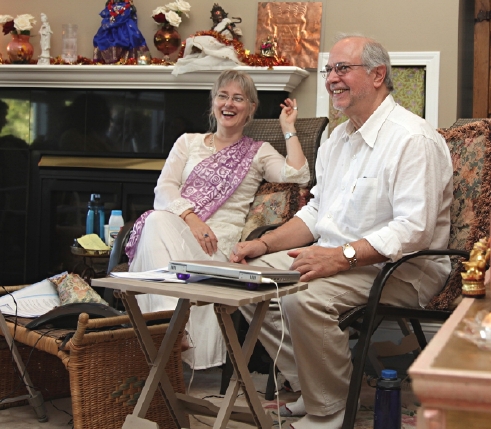 As ministers, teachers, and healers, they've devoted their lives to helping others reach their highest potential in this life -- and are delighted to offer their knowledge, support, heartful listening and experience with you.

The opportunity for this kind of one-on-one, deeper personal work is a precious time to go further faster into your own self-inquiry & solutions.

Even though it is true that everything is inside each of us, and we already have the capacity to access our inner guidance and wisdom directly -- sometimes, it really helps to have another set of ears, or another spiritual heart, mirroring back & reflecting, through feedback, what we're really wishing, hoping, wanting to create, and saying (or leaving unsaid).
Call to schedule your free 15-minute consultation
with Alx or Jonathan now!
831/ 425-3234 or email UCBK here
.


Life-Counseling Session Donations
The suggested donation for spiritual life-counseling sessions depends on the length of your session and whether it's in-person or via Skype/phone:

One hour minimum in-person session is $108.

One hour minimum phone or Skype session is $90.

A 30-minute phone or Skype session is $54.

We do accept sliding scale as well for those in sincere need -- please contact Jonathan or Alx in advance to work this out.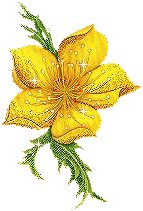 Reserve your personal life-counseling session here through your (tax-deductible) credit card donation via Paypal:
One-hour minimum life-counseling session in person: $108



One-hour minimum life-counseling session by phone/Skype: $90



30-minute phone or Skype session: $54



---

Personal Fire Homas
In person, or as a distance healing/blessing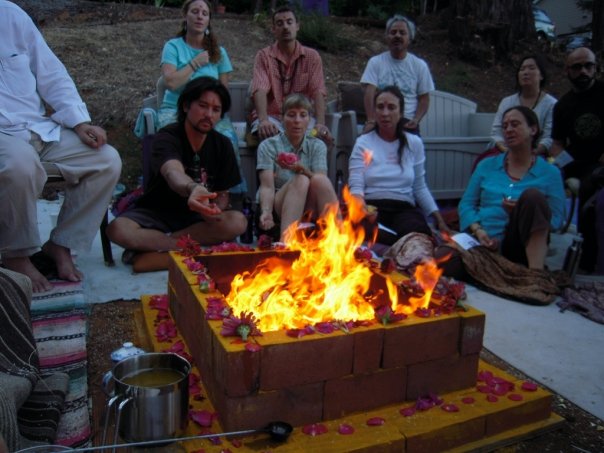 Fire ceremonies, or homas (also called yagyams) have been a staple part of the Vedic tradition since time immemorial. The holy souls, saints, seers and sages throughout history have always used the fire element in a sacred way to create, to transform, to provide healing and upliftment to humanity.
At UCBK, in addition to our regular full moon and new moon healing fire homas, we also offer special homas for individual needs.
You can find out more
about fire homas here
.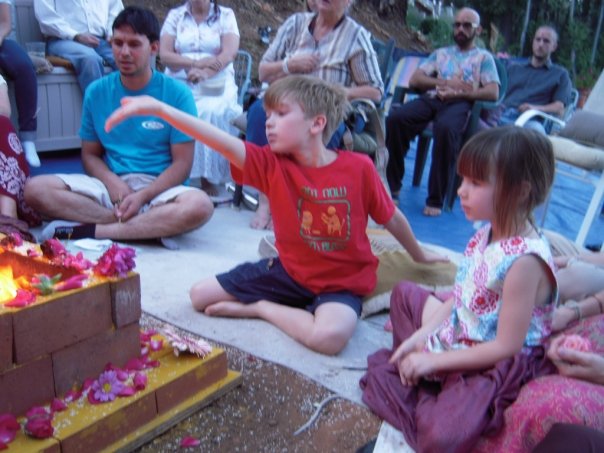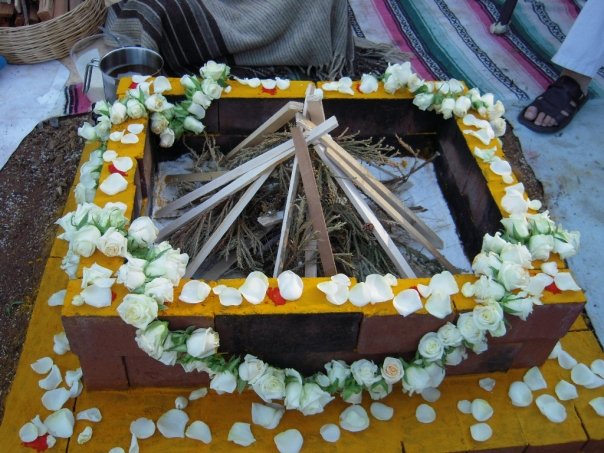 Fire Homa Processes For Healing & Blessing
Some specific fire homa processes we can do for you, either in-person or as a distance healing & blessing:
Ganesh Homa
For removing obstacles in personal, emotional, family or business life.



Lakshmi Homa
For bringing financial stability and prosperity -- also, creates spiritual abundance.



Dattatreya Homa
Special healing for any negativity -- helps a home, a family, an individual afflicted by severe karmic conditions, from illness to financial ruin, emotional problems and conflicts.



Jesus Christ Homa
The highest peacefulness, high-consciousness, pure love blessing for healing, blessing, upliftment, inspiration in all angles of life. Highly recommended for those in need of spiritual connection, healing, or increased clarity.



Mother Divine Homa
A Sri Chakra homa, blessing the specific needs of any person or family, through the endless love and infinite healing grace of Mother Divine.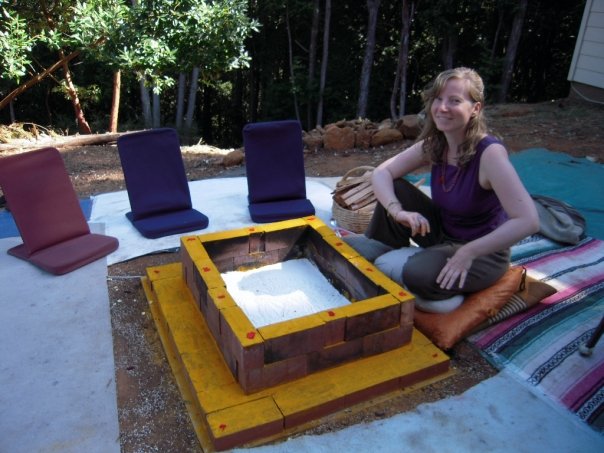 Call now to schedule your
free 15-minute consultation!

831/ 425-3234 or email UCBK here
.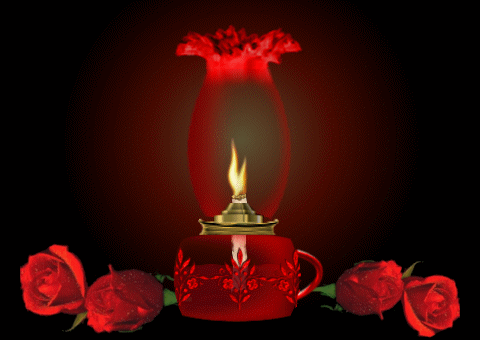 ---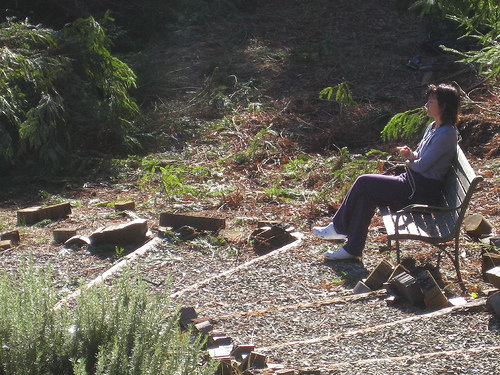 UCBK and its healers are delighted to welcome you to this unique mountain-side temple, to rest, meditate, and receive powerful energy healings on a daily basis during your stay.
Call or email us now, to design your own personal 1 - 3-day healing retreat!
831/ 425-3234 or email us here.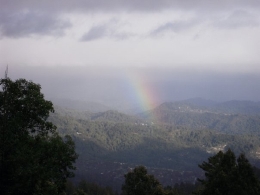 UCBK provides:
Stunning natural setting with 14-mile mountain views & redwood forest


Comfortable sleeping mats and a beautiful temple to sleep in!


Beautifully home-cooked meals straight from Baba's Kitchen to you


Personal healing sessions tailored to your needs every day


Spiritual guidance every day, to help you maintain the peaceful energy
& get the most out of your healing experience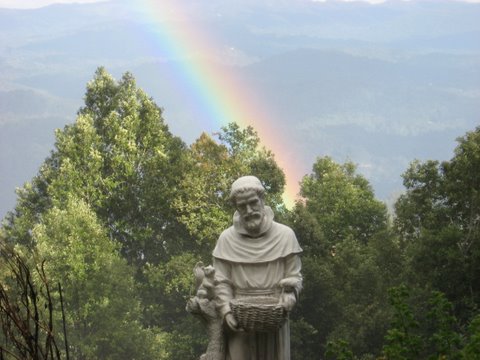 ---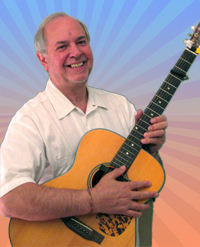 Jonathan received his first initiation into meditation in 1970 from Swami Muktananda in San Francisco. He became a Transcendental Meditation teacher in 1974, and lived and studied with Maharishi Mahesh Yogi until 1991. He has been blessed with intimate connections to many amazing saints including Amritanandamayi (Ammachi), Mother Meera, Karuna Mayi -- and most powerfully, with Sri Sai Kaleshwar Swami, who has been Jonathan's sadguru since 1997, and forever.
Jonathan lived with Swami Kaleshwar at his ashram in South India for 7 years, studying the depth of the divine shakti healing channels, and implementing and teaching them in America, Paris and Singapore over the last 15 years. Jonathan's lifelong mission is to spread the light and healing balm of this ancient knowledge as widely as possible to individuals, and in the organizational arena.
As part of his healing mission, Jonathan received special ancient vedic healing techniques from Sri Kaleshwar specifically for use in his work as a management consultant with many Fortune 100 and 500 companies. In companies such as Hewlett Packard, Boeing, Tropicana, CSX, etc., these subtle energy techniques produced amazingly successful, rapid, measurable results in transforming corporate cultures, which can be seen under case studies at TransFormanceTheatre.com (Jonathan's management consulting site).
In 2005, with the blessing and charge of Sri Kaleshwar -- Jonathan and colleague Alx Uttermann started teaching and healing full time in the Santa Cruz mountains of California, founding The Universal Church of Baba's Kitchen in 2007.

Since then, UCBK has been providing many thousands of home cooked meals for the homeless, offering spiritual energy healing to all those in need, teaching the ancient healing knowledge systems, performing new and full moon Vedic fire ceremonies to purify the environment, and performing monthly heart opening Music As Medicine bhajan concerts. Jonathan is grateful to be able to draw on his musical background as a soloist with the San Francisco Opera Merola Program, and the New York Shakespeare Festival to convey the healing power of music through the special bhajan energy style developed under Kaleshwar's guidance.
Jonathan has also been blessed to receive many divine power objects through Swami Kaleshwar and the divine lineage he connected us to -- including Shirdi Sai Baba, Jesus, Ramakrishna Paramahamsa, Ramana Maharishi, Buddha, Mahavatar Babaji, and at the apex -- the Universal Divine Mother. By their grace, these power objects greatly enhance the healing energy Jonathan is able to transmit to a very high level of effectiveness for both in-person and distance healings.
Since March of 2012, Jonathan has been successfully focusing much attention on helping to heal war veterans from PTSD, and its many debilitating symptoms -- including depression, anger, heartbreak, fear, anxiety, nightmares, physical ailments, stress, relationship problems, etc. All healing needs -- body, mind, heart, and spirit -- can be profoundly impacted by these divine energy mechanisms, which work on the unseen level of the soul to influence every aspect of one's being.
It is Jonathan's dharma and joy to serve as a vehicle for the divine energy to heal the broken hearts of the world -- the fear and negative belief systems that underlie so much human suffering -- to reignite the fires of inspiration and love -- to help people reconnect to their own divine source, whence all healing flows.